African Violets, what are they? I'm often asked this question. The first thing that comes to mind is African Violets are beautiful houseplants producing year round blooms.
However, African Violets are often associated as difficult houseplants to grow.
Those who know African Violets well often associate them as growing on their grandmother, aunt or uncles windowsill.
Nonetheless, majority of people have heard of African Violet plants, which is a major achievement for just a houseplant!
African Violet plants are not hard or difficult to grow.
As any living thing, they too require routine care and can definitely return the favor with bright foliage and colorful flowers year round.
Another advantage, being small sized houseplants they take up very less space.

Big box stores, local florists or garden shows are where most people come across African Violets.
These African Violets are commercially grown by Optimara (www.optimara.com, www.myviolet.com, www.selectivegardener.com)
Some of these African Violets have unique names.
These named violets may be registered with the African Violet Society of America (AVSA, www.avsa.org ).
For a plant to be registered with the AVSA, they have to be a unique violet.
Therefore, they have to be different from other African Violet varieties already available in terms of flower and leaf color, shape and type.

Registered African Violet plants are grown by African Violet hobbyists and collectors.
Consequently, these make up a vast majority of African Violet plants.
Also, registered African Violet plants can be entered into African Violet shows.
Finally, these shows are hosted by your local African Violet Club or at the National AVSA convention.
Most of the registered African Violet plants are produced or hybridized by famous hybridizers.
These include Pat Hancock, George McDonald, Rob Robinson, Ma Olive, Sorano, Pat Tracey, John Brownlie, Jim Eyerdom, Denis Croteau, Hortense Pittman (one of my favorites!), Don Ness, Jeff Jackson, Dave Rollins, R. Meek, A.E. Adams, Ethel Champion, Richard Follett, Carol Eros, R. Wilson, Kent Stork, Paul Sansoucy, David Senk, Shirley Sanders, Jeff Smith, A. Murphy, Yvonne Lambert and Francine Pilon….just to name a few!!!
These hybridizers painstakingly cross different African violet plants and wait three generations to find a stable variety with unique flowers and foliage resulting in a final registered African violet plant.

Finally, whether you grow unnamed / unregistered or registered African violet plants they certainly do brighten up any room and definitely become a conversation piece.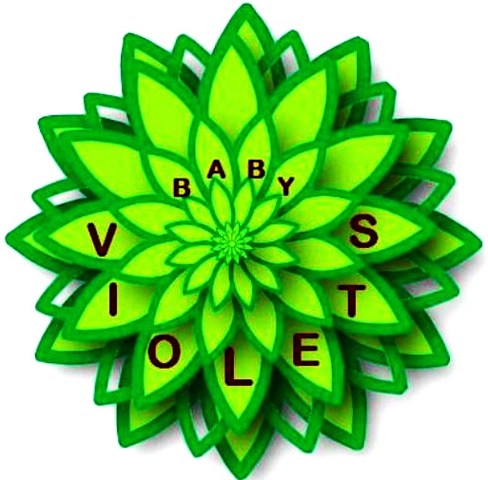 *Our Affiliate Programs: We are a participant in the Amazon Services LLC Associates Program, an affiliate advertising program designed to provide a means for us to earn fees by linking to Amazon.com and affiliated sites.
Though we do link to many items on Amazon out of convenience to our readers, we do also participate in other affiliate programs that also pay us a commission for any purchases you might make through our links (at no additional cost to you!).