Why Is It Necessary To Groom African Violet Plants?
African Violet plants should be regularly groomed to maintain healthy growth habits and to keep the plants free from disease/pests.
Grooming African Violet plants is a good habit to develop.
Once you start regularly grooming African Violet plants it will be less of a chore and become a good habit.
Once grooming becomes a regular habit, the African Violet plant grower over time will quickly notice change in the growth pattern and any developments of disease or pests.
Grooming can be done weekly- a quick overlook of the plant and monthly-a more in depth inspection of each plant.
If you regularly groom your African Violet plant you will be greatly rewarded with a healthy plant.
Grooming Habit I – Removing Flowers
As soon as you notice faded, wilted, dried up or dead flowers gently remove both flowers and flower stalks from the African Violet plant.
Sometimes you will notice empty flower stalks, where the flower has fallen down leaving behind the flower stalk.
Remove these flower stalks. Also remove any fallen flowers on the soil or leaves of the plants.
For the remaining healthy flower stalks, if they are hidden under larger leaves, you can gently move them above the leaves.
As seen in below images, there are a few flowers and stalks which are hiding underneath larger leaves.
Sometimes, you may find dried up flower buds too, they need to be gently removed along with its stalks.
By removing these flowers and stalks, you will first prevent the occurrence of disease such as mold, powdery mildew or crown rot.
Secondly, you will provide space through the plant for adequate air circulation.
Finally, you will improve the visual appearance of the plant.
Grooming Habit II – Removing Leaves
When you first inspect your African Violet plant remove the wilted, dried, shriveled, limp or dead leaves.
Also remove leaves that have turned brown and/or are damaged.
For more information on why African Violet leaves turn brown, can visit blog post, "Brown Leaves on African Violet Plants".
Next check for any tiny or smaller leaves hiding under the mature larger leaves.
Remove these immature leaves, they take up undeserved space and energy from the African Violet plant.
If you have neglected your African Violet plant for a while and the violet has constantly grown with numerous rows of leaves, it is time to remove the outer older tougher row of leaves.
These older leaves will have a pale, faded appearance compared to the inner row of leaves towards the crown.
The older leaves will also be slightly tough or brittle to touch.
For example, in the above two images, the leaves will yellow stars need to be removed, they are the older leaves.
Grooming Habit III – Checking for African Violet Suckers
Each week or monthly when you inspect your plant, always check for suckers.
If left unchecked suckers can ruin the symmetry of your African Violet plant making it grow lopsided.
Suckers are diverge the energy needed from the main African Violet crown to grow towards itself.
Suckers occur in between the leaf axis and grow as two sets of tiny leaves.
I use a sucker plucker tool to remove these suckers.
For more information on how to identify and remove suckers, can visit blog post, "African Violet Suckers: What Are They and Removal?"
Grooming Habit IV – Spacing And Rotating African Violet Plants
When African Violet plants are placed on your windowsill or stand make sure there is adequate space between the plants.
This will ensure adequate air circulation and breathing space for the plants.
If the plant leaves are too close to one another, they will start to curl inwards and ruin the symmetry of the plant.
Once a week remember to turn the plant pot a quarter turn.
This will allow light to reach the leaves evenly and maintain their symmetrical rosette form.
For more information on growing African Violets in natural light, can visit blog post, "Natural Light for African Violet Plants"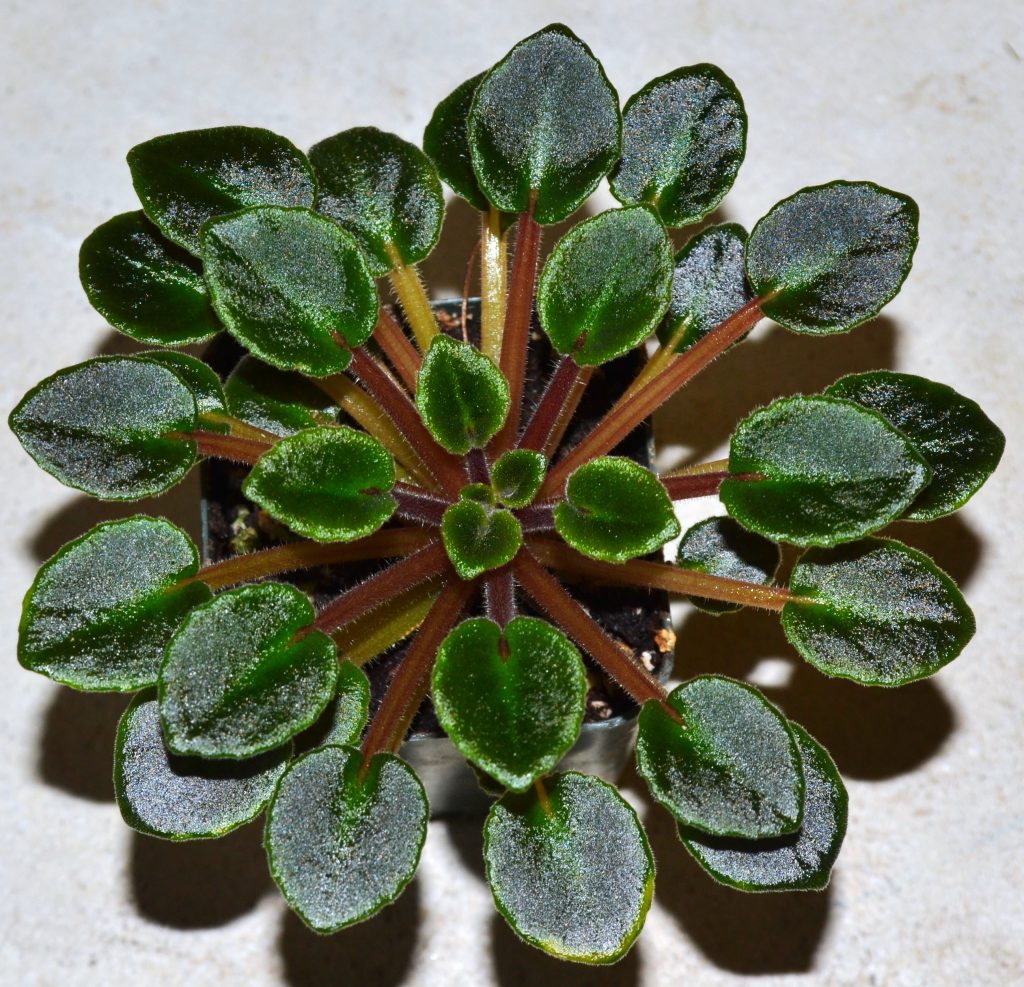 Grooming Habits V – Cleaning African Violet Plants
Over time dust and soil particles will accumulate on the African Violet plant.
These particles can block the light reaching the leaves.
Its good practice to once every few months to clean the dust or soil from the top of the leaves.
Cleaning can be done either by using a paintbrush or a damp lint free cloth.
When cleaning with a brush, use a soft bristle brush (like a make up brush) and gently brush away the dirt from the surface of the leaves.
Do this step very carefully as African Violet leaves can get scarred easily.
For the crown area, use a smaller sized brush.
When cleaning with a damp cloth or soft sponge, first make sure all the water is squeezed out of the cloth/sponge.
No dripping water should be visible.
Use room temperature water or slightly warm not cold water.
Then gently wipe the upper surface of the leaves.
Make sure to clean any accumulated water. If left unchecked this can leave water spots on the leaves.
Allow the plant to completely dry before putting pot back on the stand under lights or back on the sunny windowsill.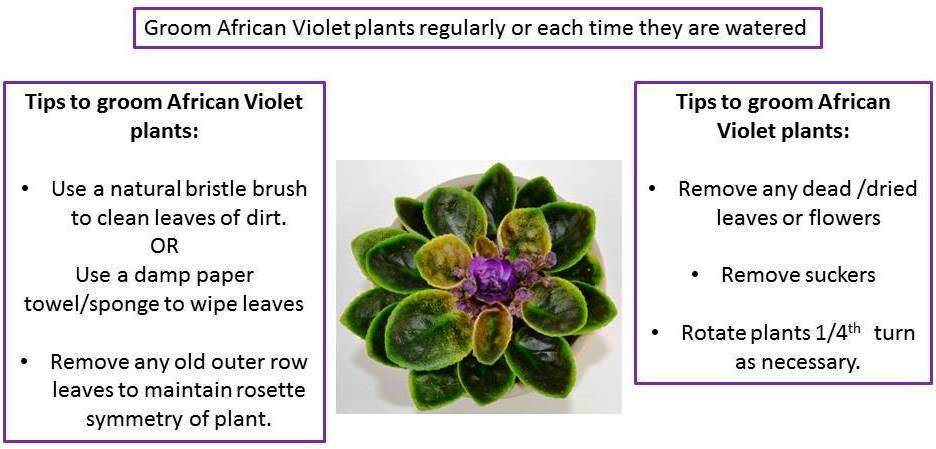 Grooming Habit VI – Inspecting African Violet Plants For Pests/Disease
During your weekly inspection of African Violet plants, remember to inspect for any signs of pests /disease on the overall plant, leaves or flowers.
Pests on the top surface of the plant most of the times will be clearly visible.
If your African Violet plant is not doing so well and you have tried to optimize your watering, light, soil and fertilizer conditions, you can gently remove the soil mass from the pot and inspect the soil for any pests, such as silverfish, mealy bugs or mites.
For more information about soil mealy bugs, can visit blog post, "Soil Mealy Bugs in African Violet Plants".
Diseases like powdery mildew are easily spotted on leaves/flowers.
For more information about powdery mildew, can visit blog post, "Powdery Mildew on African Violet Plants".
Grooming Trailing Plants
Even though African Violet trailer plants do not have the typical rosette shape, they still need to be groomed.
If the trailers are not regularly groomed, they can start to become misshapen.
Not grooming can also lead to overcrowding and prevent new growth.
If you have a large trailer plant with multiple crowns and haven't ever groomed the plant, you can groom it back drastically to just one crown.
Sometimes, this drastic grooming, will lead to a long neck visible on the plant. For more information on how to re-pot long neck, can visit blog post, "How to Bury and Re-Pot African Violet Bare Stems or Necks?".
This drastic grooming will encourage blooms and new growth.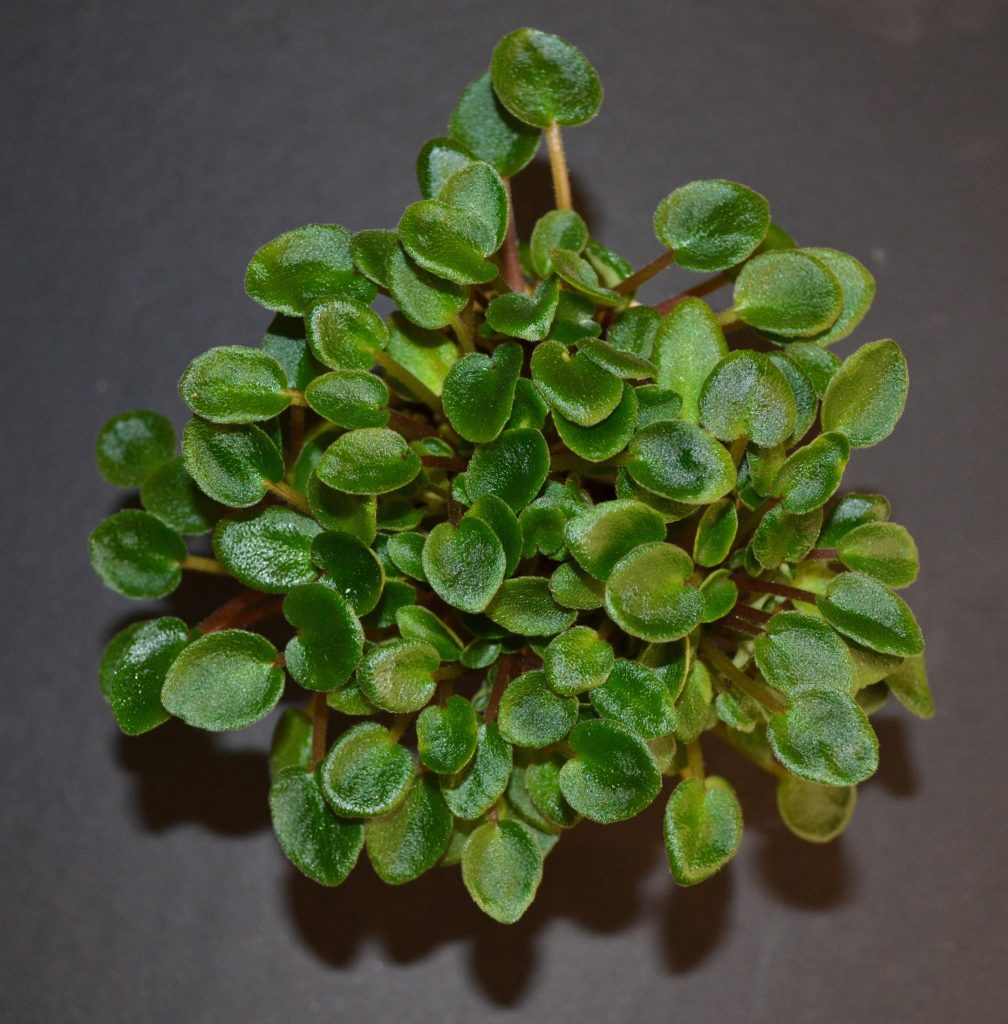 If the trailer has only a few crowns which are slow in growth, first look for any new crowns beginning to form.
Secondly, check around that new crown for any larger leaves which are blocking light or covering parts of the new crown.
Finally remove those larger older leaves to allow the new crown more breathing space.
Over time these smaller crowns will begin to fill up the plant and give a nice bushy trailer appearance.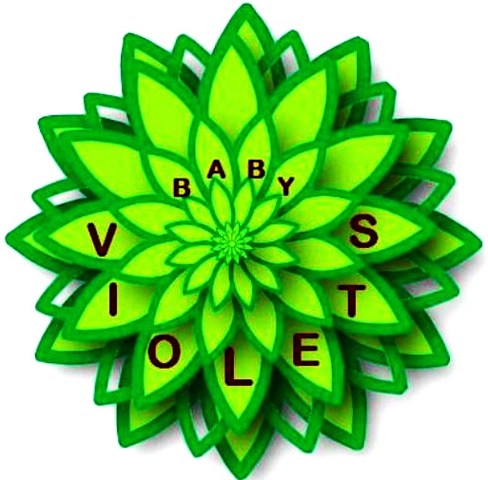 *Our Affiliate Programs: We are a participant in the Amazon Services LLC Associates Program, an affiliate advertising program designed to provide a means for us to earn fees by linking to Amazon.com and affiliated sites.
Though we do link to many items on Amazon out of convenience to our readers, we do also participate in other affiliate programs that also pay us a commission for any purchases you might make through our links (at no additional cost to you!).