Discovery of African Violets:
African violets were first documented to be discovered in Tanzania in 1892 (then German East Africa) by Baron Adalbert Emil Walter Redcliffe Le Tanneaux von Saint Paul-Illaire (1860-1910/1940).
He was a German colonial official in the city of Tanga (East African coast), which is one of the present larger cities of Tanzania.
He was also known to be an avid traveler, author, plant collector, plantation owner and the imperial district governor/commissioner of Usambara (currently in North-East Tanzania).
He first came across the flowering Usambara violet (as it was first known) in the wooded Usambara Mountains located southeast of Lake Victoria near the border of Kenya.
He collected seeds of this plant and sent them to his father (Baron Ulrich von Saint-Paul) in Fischbach, Silesia, Germany.
His father being an amateur horticulturist sowed these seeds and generated the first "African Violet" flowering plant samples in Germany.
These seeds and plant samples were further shared with Hermann Wendlend, the Master Gardener of Herrenhaus Greenhouses.
He was also the leading Botanist/Director of the Royal Botanical Gardens of Herrenhaus, Germany. Hermann first described the African Violet plant characteristics in the leading European journal Gartenflora in 1893 and also in the Möllers Deutsche Gärtner-Zeitung, Erfurt, on May 20, 1893 (Edition 16, Volume 8).
He also gave the genus name "Saintpaulia "after its discoverer, the Baron.
Few reference books below regarding African Violets, some of the information may be outdated, but its still an interesting read.
Arrival of African Violet plants to the United States:
African violets were first documented to have arrived in the United States in 1894.
They were introduced to the general public by a New York florist.
Due to the cold east coast climate, they did not survive long and earned a reputation of being difficult to grow.
African Violets became popular again with the commercial availability of the fluorescent light bulbs in 1938.
Under these favorable light conditions, African Violets were able to bloom with a wide variety of flower, foliage, and flower-type characteristics.
In the following years the African Violet Society of America (AVSA, avsa.org) was formed in 1946.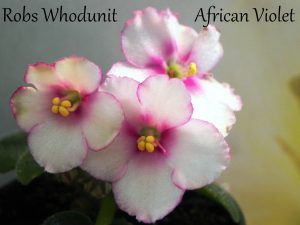 Scientific classification of African Violet plants:
According to the United States Department of Agriculture (USDA), African Violets belong to the plant kingdom.
There scientific name is Saintpaulia wendl.
There further classification is as below:
Scientific Classification of African Violet Plants
Kingdom
Plants
Sub Kingdom
Vascular Plants
Superdivision
Seed Plants
Division
Flowering Plants
Class
Dicotyledons
Subclass
Asteridae
Order
Scrophulariales
Family
Gesneriad family
Genus
Saintpaulia wendl-African Violet
African violets are one of the most well-known members of the Gesneriad family even though it contains over 3400 hundred species of plants.
They are considered as tropical plants.
African Violet and other potting mixes shown below, also my favorite African Violet fertilizer, optimara.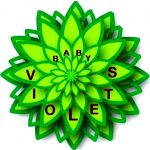 *Our Affiliate Programs: We are a participant in the Amazon Services LLC Associates Program, an affiliate advertising program designed to provide a means for us to earn fees by linking to Amazon.com and affiliated sites.
Though we do link to many items on Amazon out of convenience to our readers, we do also participate in other affiliate programs that also pay us a commission for any purchases you might make through our links (at no additional cost to you!).