Choosing a pot for your African Violet plant is personal preference, however, you can keep in mind some basic guidelines to help you choose the right pot.
What kind of pot material is optimum for growing African Violet plants?
The most fuss free material is plastic, you don't have to worry about the soil drying out.
They are also long lasting.
They are available in variety of sizes and colors.
Below is a 4″ in diameter plastic pot, this is a good size for standard or large African Violet plants.

Examples of 2″ & 4″plastic pots, great to keep a few extra in your growing tools:
What kind of pots for baby African Violet plants or leaves?
For newly potted African Violet baby plantlets or putting down leaves for propagation, I would recommend small plastic mouthwash cups.
They come in 2″ or 3″ sizes.
You can drill 2-3 holes underneath for drainage.
Below are images showing African Violet plants and / or leaves in mouthwash cups.
Examples of plastic dixie cups, great for starter plants and putting down leaf cuttings of African Violet plants, remember to poke holes in the base part with a sharp tool to allow for water drainage:
Can I use ceramic pots for my African Violet plants?
The other material is ceramic, these look pretty and you can get lovely vintage varieties in different sizes, shapes and designs.
You can pot your African Violet plant directly into the ceramic pot, if it has adequate drainage and is the correct size.
To learn more about what size pot to use for your African Violet plants, check out, "What Pot Size To Use For African Violet Plants?.
Otherwise, you can hide your plastic potted African Violet plant in a slightly larger ceramic container. This is just for decorative purposes. Below are two images of a potted plant displayed inside a ceramic pot.
Ceramic pots with different designs, can be used as a nice outer container for your African Violet plants, as shown below:
Can I use clay pots for my African Violet plants?
You can use clay pots, but those are least recommended.
You would have to continuously monitor the watering in clay pots, as they dry out quickly.
The cycle of wet/dry soil can stress out the African Violet plant roots.
Also they can break, if you are not careful.
They can also develop mold in and around the pots.
Recommendations of terracotta pots for African Violet plants shown below:
Self-watering pots for African Violet plants?
Self-watering pots can also work well for African Violet plants.
I would recommend using self-watering pots for well rooted plants.
I don't think plants with a smaller or weaker root system would work well with a self-watering pot.
Examples of self watering pots for African Violet plants as shown below:
What kind of pots to use for trailing African Violet plants?
Trailers like to grow in shallow pots.
A pot with minimum 2″ depth would work well.
Azalea pots work well.
Even bulb pans work well too.
You can drill holes in shallow plastic dishes / pans too.
Examples of shallow pots / bulb pans for African Violet trailing plants as shown below: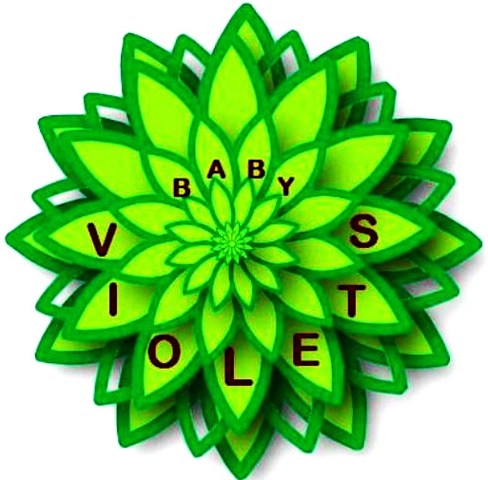 *Our Affiliate Programs: We are a participant in the Amazon Services LLC Associates Program, an affiliate advertising program designed to provide a means for us to earn fees by linking to Amazon.com and affiliated sites.
Though we do link to many items on Amazon out of convenience to our readers, we do also participate in other affiliate programs that also pay us a commission for any purchases you might make through our links (at no additional cost to you!).