African Violets can be divided in two main categories depending upon their type:
Rosette African violet plants and trailing African violet plants.
They are defined as below:
Rosette African Violets:
These plants have leaves which grow outwards from the center stalk in a layered radial/circular pattern.
They grow as a single crown (thick stem) plant.
The rosette plants main stem/stalk and its internodes are short in size.
The leaves of the rosette plant grow closer to the soils surface.
A single rosette plant can have as many as five symmetrical whorls of leaves tightly clustered at the base of the plant.
The blooms grow within the center of the rosette.
Trailing African Violets:
These plants have multiple stems growing from the same plant roots and are known as multi-crown plants.
Each stem has leaves which are in long in size and which also grow symmetrically in a radial/circular pattern. Since these stems are not strong enough to grow upright, they grow semi-vertically.
Often trailing African violets look as if they are growing sideways with cascading growth.
This growth pattern gives the plant it's trailing /crawling / spreading characteristic.
The main stem and intermodal space of trailing African violets are longer in size.
Depending upon the size of the leaf, trailing violets can be miniature, semi-miniature or standard in size.
The blooms grow all around the plant from each crown, giving it a mini bonsai (bush) like look.
The first trailing violet was hybridized in 1954 and was known as "Wild Girl".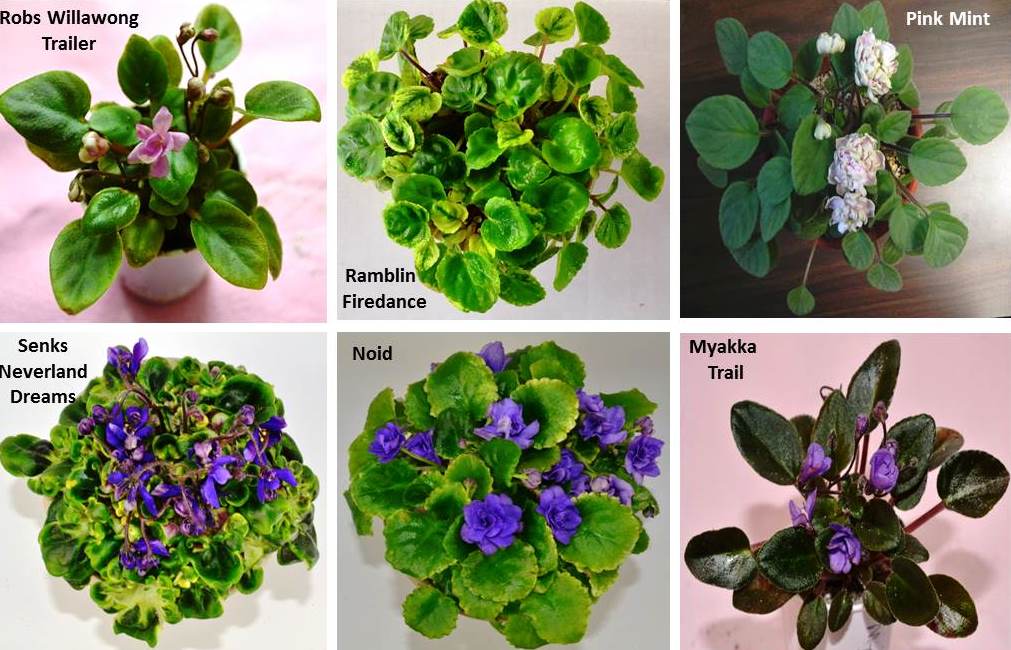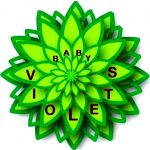 *Our Affiliate Programs: We are a participant in the Amazon Services LLC Associates Program, an affiliate advertising program designed to provide a means for us to earn fees by linking to Amazon.com and affiliated sites.
Though we do link to many items on Amazon out of convenience to our readers, we do also participate in other affiliate programs that also pay us a commission for any purchases you might make through our links (at no additional cost to you!).